Help Us support
Join us in congratulating and promoting the following exemplary organizations for doing their part to strengthen our communities by providing critically needed services!

Provides year round training to more than 22,769 - read more ->
Provides programs that help kids to stay Drug and Alcohol free - read more ->
Is one of the most comprehensive Child ID programs in the United States - read more ->
Local support is the key to strengthening our communities

Atlanta AREA
FUNDRAISING sponsors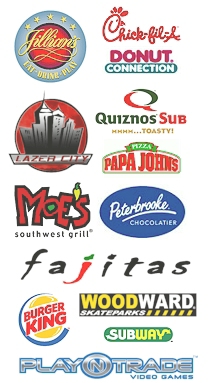 - read more about our sponsors ->
NEW FUNDRAISING Programs


We have a new program...
The greater Atlanta Community Coupon Book program is designed to allow fundraisers to use the power of the Internet and email for fundraising. It is a turn-key system for selling coupon books online which benefit their cause.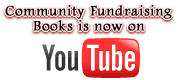 Click Here To Visit Our Channel
Community Fundraising Books works hard to ensure that you have all of the fundraising resources available for your Coupon Book fundraiser. Hi Tech Fundraising Videos are just a natural fit when you are trying to keep the masses informed inside and out of your organization.

OUR 100% Fundraising Guarantee

Possibly one of the best advantages to using Community Fundraising Books for your next school, church or non-profit fundraiser is that there is no risk to trying us out. There are no upfront costs, the program is tailored to your specific fundraising goals and there are no volume requirements to participate.




Fundraising Books for Schools, Churches and Non-Profits.

Fundraising WITH COUPON BOOKS that works!


Educate yourself
on Coupon Book Fundraising by
visiting our Blog

---

Learn why we are so excited about
Saving Supporters Thousands!™
and why we have created the best local Coupon Book available to support local fundraising!


Fundraising Coupon Books

provide an excellent product for fundraisers which is why Community Fundraising Coupon Books are used by Atlanta area non-profit organizations, schools, clubs and churches to raise vitally needed funds.

The Community Fundraising Coupon Books are a book of mostly 2-for-the-price-of-1 discounts to local area restaurants, entertainment spots, shopping and service providers.

It is through the strong support of these sponsors and the consumers that purchase these books that we are able to strengthen our communities by helping the organizations that use our Coupon Books to raise critically needed funding.




FUNDRAISING Areas that we serve in Throughout the United States


Contact us if you are in any of the Northeast Georgia counties shown and you are planning
or considering a fundraiser! We can help your organization maximize your efforts...

why use community fundraising books for your next fundraiser?


Non-profits, schools, clubs, and youth groups raise nearly $2 billion each year through sales of popular consumer products and services. The money that is raised helps to pay for and enrich young lives through important activities not always covered by shrinking budgets. While there are a number of fundraising options available product sales are consistently the most effective approach to fundraising. Community Fundraising Books plays a vital role in assisting these organizations with meeting their annual goals by providing: consistent community awareness of the supported organization, the highest value to the consumer, and a professional organization dedicated to managing the entire campaign.

read more about our fundraising programs ->



Some important facts about school fundraising!

The

Association of Fund-Raising Distributors and Suppliers

recently commissioned a national survey of 1,000 adults – including a statistically significant proportion of parents of school-age children – to find out how Americans feel about product fundraising sales. The survey shows that during the 2005-2006 school year:

89% of parents with children in school made at least one fundraising purchase

72% of non-parents made at least one fundraising purchase

78% of parents and 74% of non-parents agree: "Product fundraising sales are an important financial resource for America's schools and youth programs."

Of those surveyed who purchased at least one fundraising item, 48% did
so to "support a worthy cause."

Among parents who said they and/or their child sold products to support a fundraiser,

88% did so "to support a worthy cause."



77% of parents who supported at least one fundraiser were told the goal of the fundraiser



81% of parents who supported at least one fundraiser said they were satisfied with the products they purchased.





read more facts about fundraising programs ->



QUARTERLY FUNDRAISING newsletter

Subscribe to receive additional Exclusive offers via email

Services that Community Fundraising Books offers

Coupon Book
Fundraising Books
Fundraising Services

Fundraising

Fundraising Products

Sports Fundraising
Charity Fundraising
Free Fundraising Tools
Fundraising Blog
Fundraising Ideas
Non-Profit Fundraising
Fundraising Tips
Easy Fundraising Ideas
School Fundraising
Fundraising Resources

Community Fundraising book affiliations

Community Fundraising Books is an active client of the Georgia Small Business Development Center in Athens Georgia. To learn how the GSBDC can help your business grow visit: www.georgiasbdc.org

Community Fundraising Books is proud to be a Veteran Owned business. The owner of the company proudly served our country in the United States Seabees.